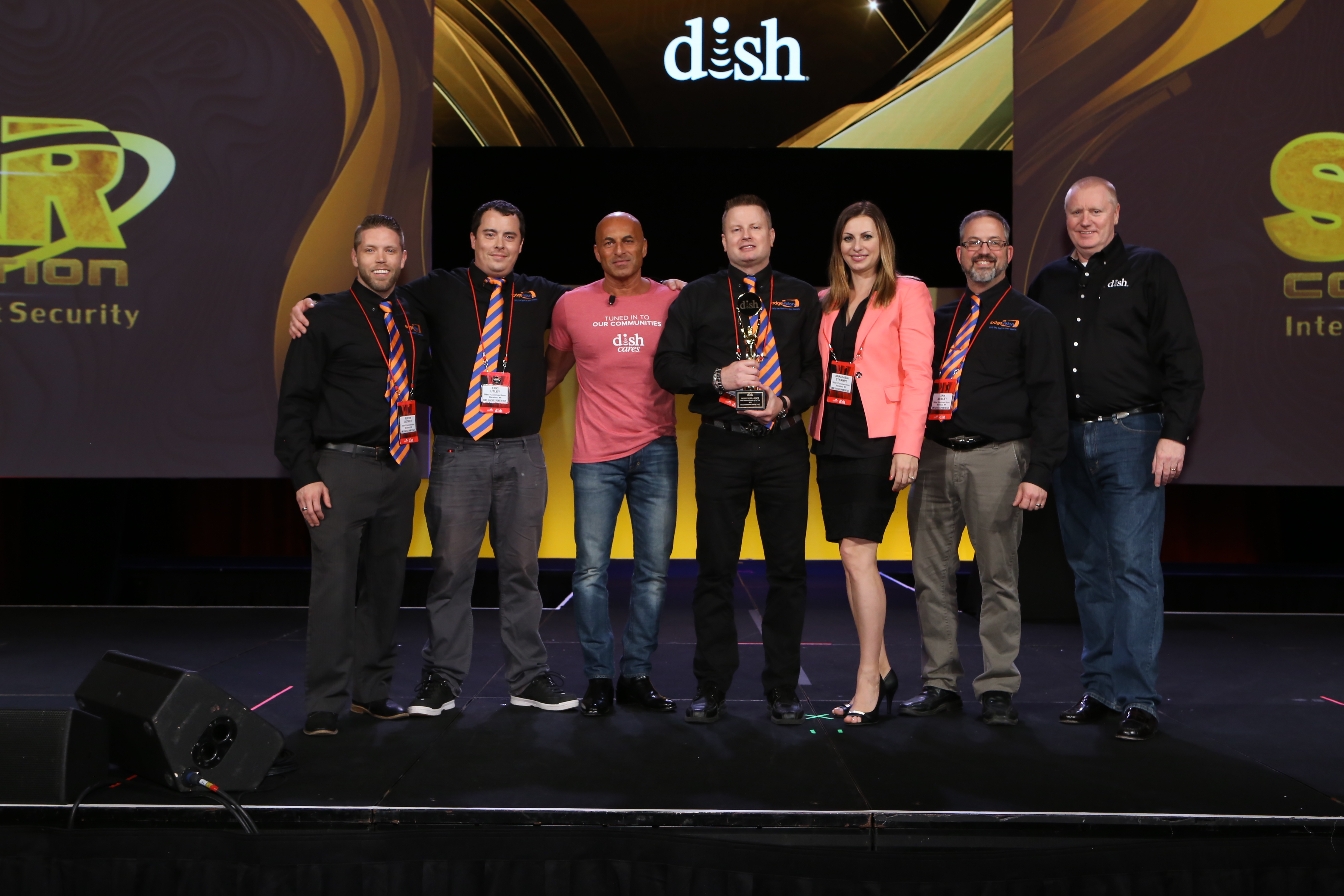 BARABOO, Wis. (May 21, 2018) – Star Connection has put Baraboo, Wis., on the map, receiving nationwide attention as the DISH Commercial Dealer of the Year. Star Connection received the honor due to its outstanding performance among thousands of dealers across the United States.
"It's an honor because there are so many dealers out there," said Chad Strampe, owner of Star Connection. "It's good to be recognized for your hard work. We're happy because we know we're just getting started. We have a lot more growth potential."
Despite having its base in South Central Wisconsin, Star has extended its line of work to states well outside of the Midwest. Last month Star performed commercial installs in Texas, Colorado, Idaho, and Nebraska. They have pending work as far east as Massachusetts.
"DISH has the best technology out there and they're very competitive when it comes to price," Strampe said. "They take care of their dealers. We get a lot of support from them with the products and the program. They definitely have an upper hand with their technology and the way they can deliver signal that makes it hard for the competition to keep up."
Commercial lines of service for DISH include bars/restaurants, hotels, hospitals, retirement homes and many other types of businesses. With a wider array of competition in the residential market (i.e. streaming services), Star decided to shift more focus to their commercial products, most notably DISH.
"We always embraced the DISH product line and we definitely wanted to make the best of the opportunities out there," Strampe said. "With their commercial program, they came out with a leasing program for the Smart Box that really helped us to win more deals."
SSM Health is among one of the biggest companies serviced by Star Connection. Star looks after their hospitals, clinics, and assisted living facilities. To become a trusted source, Strampe and Star have become involved in many trade organizations in the state.
"We try to be active with those groups," Strampe said. "It's about reaching out to them – getting through to whom you need to, so you can talk about the technology and the solutions we have for them. And it's about building that relationship. When they need something, they'll come to you."
Strampe formed Star Connection in April of 1996. He had been selling PrimeStar satellite dish services for two years prior from locations in Reedsburg, LaValle, and Mauston. After taking on DISH Network and DIRECTV, the locations were consolidated into the current headquarters in Baraboo.
Star Connection has expanded its services in its new showroom on County Highway BD (Business 12) in Baraboo, and a satellite office near Walmart in Tomah.